Private Swimming Lesson in Etobicoke for Adults
Learn to Swim One-on-One with Our Adult Swimming Instruction
We offer private swimming classes for adults in Etobicoke.
Learn to swim at your own pace in your own pool, or use one of ours. No more worries about not knowing how to swim. Gain confidence and feel secure in the water with Aim Above Swim School in Etobicoke.
Fully Trained and Certified Swimming Instructors in Etobicoke
Be confident that your adult swimming lesson instructor has been trained and certified by the Canadian Red Cross and the Life Saving Society.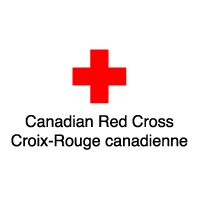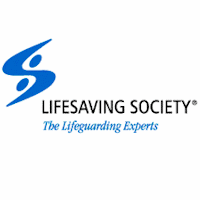 Why Take Private Swimming Lessons in Etobicoke?
There's multiple reasons why you may be thinking about taking private swimming lessons as teenager, adult, or senior:
Facing your fear of the water
Upcoming event requires swimming
Cannot learn in public setting
It's just time to learn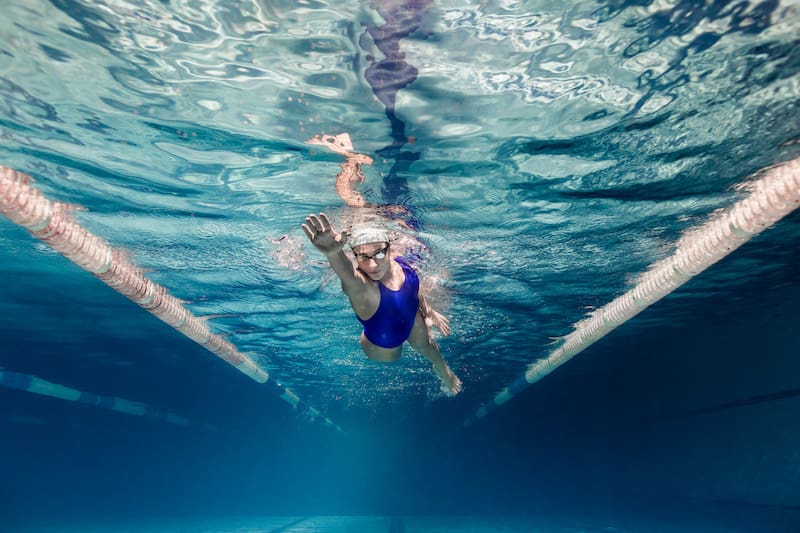 Swimming Student Reviews

I just completed 10 lessons with Sandra and I can honestly say it was the best experience ever! Sandra is an excellent coach. Before Sandra – I would float on my back and my front with no ability to properly breath. Sandra has taught me so much! She is patient. very supportive and has a flexible schedule which always helps! I feel more confident in the pool and less fearful of the water. I now understand how to properly swim, stop, tread water and roll over safely from my front to my back. I am very happy with my progress to date and I have no doubt that I can and will continue to perfect my strokes by practicing and incorporating the clear instructions provided to me by Sandra! Highly recommended for all adults of all ages:)

I lived most of my life afraid of water, not knowing how to swim and too afraid to even take lessons. I was referred to AimAbove and after only 10 lessons I'm now diving in and swimming comfortably. No fear and actually enjoying swimming! With the proper technique I was shown, it made it so easy to learn! I love swimming now!!! Thank you!
Learn to Swim on Your Schedule
Aim Above Swim School in Etobicoke works within your schedule to make your swimming lessons convenient and hassle free. With morning, afternoon, and evening time slots, we're sure to have a perfect opening just for you.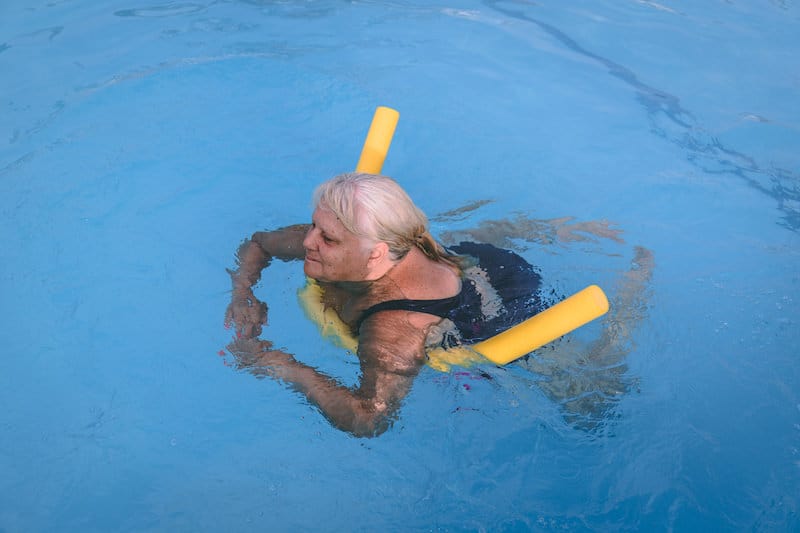 Contact Aim Above Swim School
We can teach you to swim in the privacy of your own pool, or you can join us at one of the private condo pools in Etobicoke that we have access to:
York and Queens Quay (Near Union Station)
Lakeshore/Windermere (South Kingsway/High Park area)
Islington/The Queensway (South Etobicoke)
About Our Programs
We follow the Red Cross and Lifesaving Society programs to create a perfectly customizable lesson plan to teach you have to swim.
Regardless of your reason for wanting to learn later in life, we can work with you to become one with the water.
We will work on breathing, holding breath, swimming styles and strokes, as well as working to improve your comfort level in the water.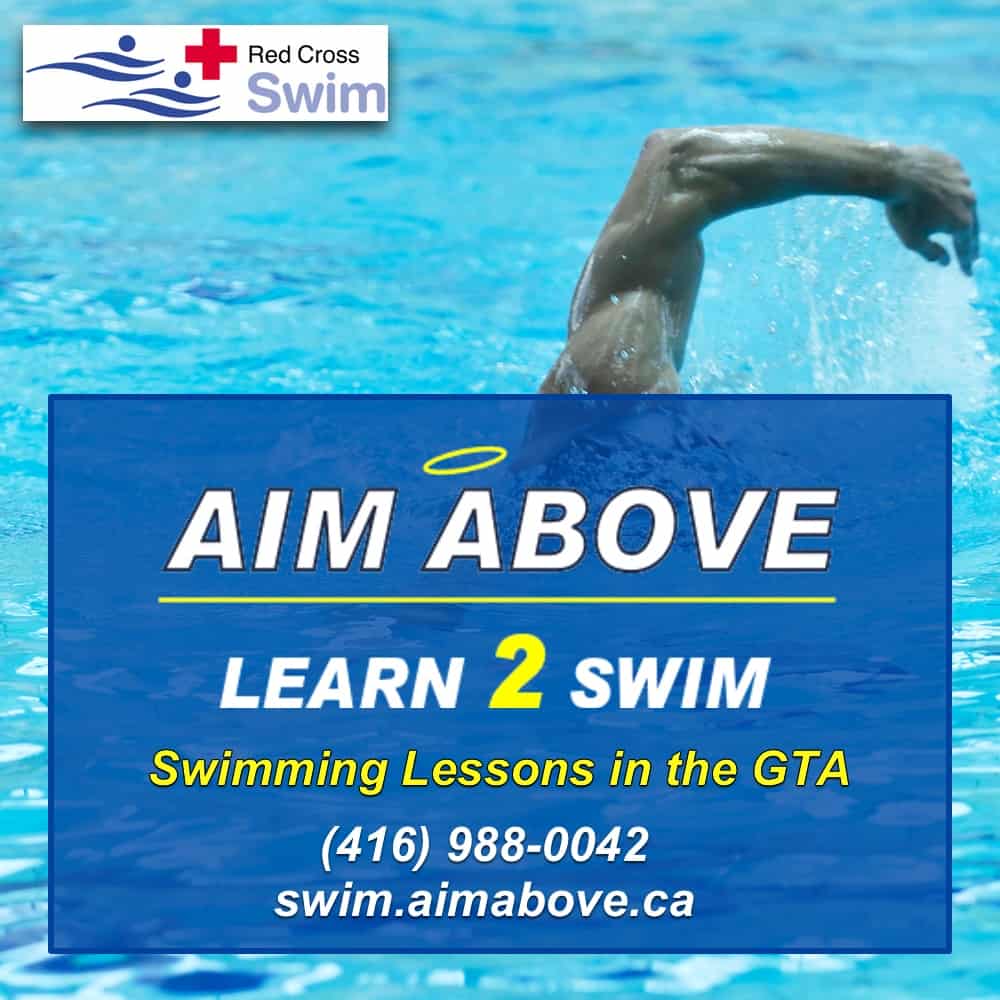 Health Benefits of Swimming
Once you're comfortable in the water, you'll find there are a great many benefits to swimming. We've written about how learning to swim in Etobicoke can affect your health in a positive way: