Aim Above Swim School
Private Swimming Lessons & Aquatics:
For Adults & Children in the GTA & Mississauga
At Aim Above Swim School, we want to help you or a loved one learn to swim. We've helped thousands of adults and children across Toronto, Etobicoke & Mississauga learn how to swim with our private swimming lessons and aquatic sessions.
Enjoy the privacy of 1-on-1 private swimming instruction with Aim Above Swim School!
Swimming Lessons for Babies
Our aim is to empower parents by teaching them to progress at the child's pace using verbal cues, body language, and positive feedback. Our Instructors at Aim Above guide parents in introducing their child to water skills using water toys, games and interactive songs.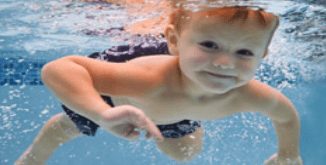 Swimming Lessons for Children
In our swimming program for children, Aim Above specializes in professional swim instruction of all ages following the Red Cross and Lifesaving Society teaching methods and curriculum. Aim Above swimmers are taught at their appropriate swimming level, not at their age level.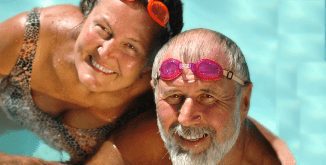 Swimming Lessons for Adults
Learning to swim later in life can be a fun rewarding experience. Adults learn differently than children and our instructors are trained in adult education to go step-by-step and teach you foundational techniques to master your swimming moves with private adult swimming lessons.
About Aim Above Swim School
At Aim Above Swim School, we would be happy to teach your child how to swim and improve their swimming skills. For over a decade, we have assisted thousands of children, teenagers, and adults on how to swim and how it can save their lives.
No two people experience the same difficulties when learning, so we take the time to fully understand your swimming concerns and yours/your child's swimming difficulties and integrate these into an individualized aquatic program that we create specifically for you/your child's needs.
Whether you or a loved one in Toronto or Etobicoke needs to learn how to swim, increase swimming endurance or fitness, enhance stroke improvement, or swim with ease in the deep end…
Aim Above Swim School helps by providing private swimming lessons throughout the GTA.
In the News!
Are you An Adult Who Would Like To Learn To Swim? This Is Our Specialty. To hear us speak on Adult Swimming Lessons on CBC News, click below:

Did You Know?
8 out of 10 drowning victims are male.
400 Canadians drown every years.
Baby Boomers (aged: 50 to 65-year old) are increasing showing more deaths by drowning than any other age group.
40% of parents who's children have drowned could not swim or reported weak swimming skills.
Formal swimming lessons can reduce the risk of drowning for children under 5 years of age.
Studies show swimming helps decrease signs of aging.
If you're reading this – the time to learn to swim is NOW.
Find us at a Pool Near You